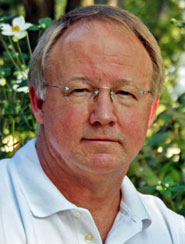 Steven Rodie is a Professor of Biology and Environmental Studies and Director of the Center for Urban Sustainability at the University of Nebraska at Omaha. He teaches courses in general landscape and landscape plants, plus environmental appreciation and sustainability, sustainable landscape design, and green infrastructure through stormwater management.
Mr. Rodie has a B.S. in Forest Management from Colorado State University and a Master of Landscape Architecture degree from Kansas State University. Professionally, he has been elected as a Fellow in the American Society of Landscape Architects, and is a registered landscape architect in Kansas, California and Nebraska.
Andy Szatko, Environmental Quality Control Technician I/City of Omaha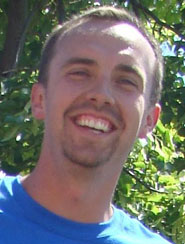 Andy Szatko is an Environmental Quality Control Technician with the City of Omaha Stormwater Program where he manages the City's MS4 (storm sewer) permit and provides educational training on green infrastructure practices, including performance, design, adaptation and maintenance.
Mr. Szatko has a B.S. in Horticulture from the University of Nebraska – Lincoln and a Master of Architecture (Community and Regional Planning) degree with a specialization in water resource planning and management, also from the University of Nebraska – Lincoln.
Special acknowledgement is given to the following people who provided key direction and input:
Ms. Nina Cudahy (City of Omaha) – Program Management and Direction
Ms. Selma Kessler, P.E. (City of Omaha) – Technical Editing and Input
Assoc. Professor Kim Todd (University of Nebraska – Lincoln) – plant list development and review; co-authorship of earlier versions of the plant list produced through UNL Extension
Mr. Paul Woodward, P.E. (Olsson Associates) – Hydrologic design of bioretention gardens
Dr. Richard Sutton, FASLA (University of Nebraska – Lincoln) – Review of plant information
Ms. Kelly Feehan (University of Nebraska – Lincoln Extension Educator) – Review of plant information
Ms. Amanda Meder (Former City of Lincoln Rain Garden Program Coordinator) – Review of plant information
Mr. Bryan Kinghorn (Kinghorn Gardens, Omaha) – Planting design information review